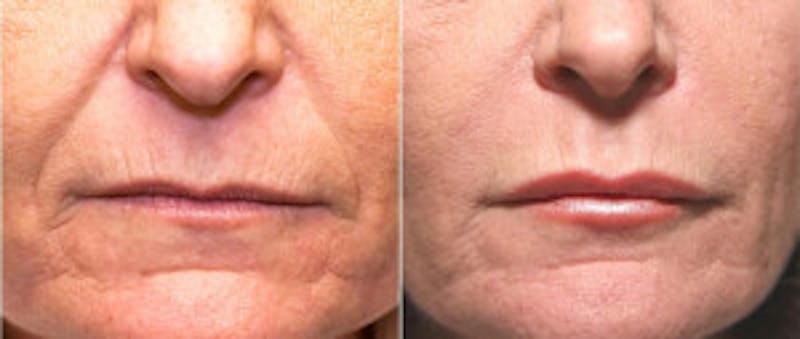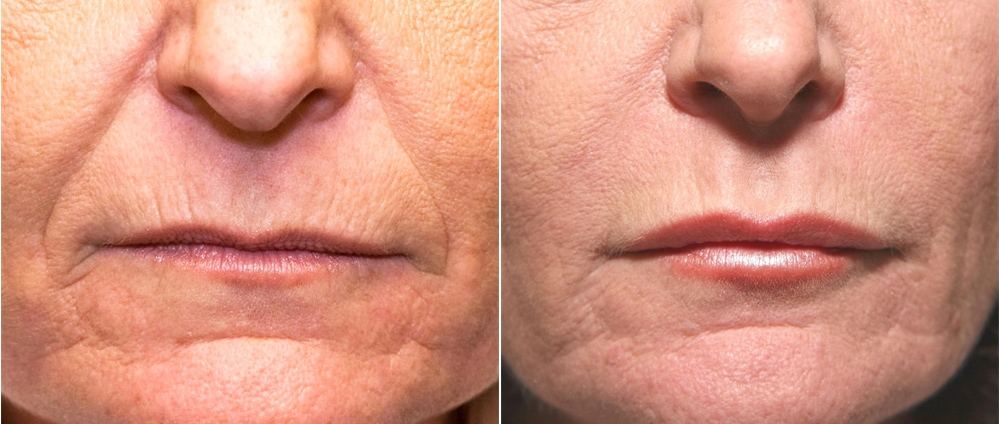 * Individual results may vary. Refer to disclaimer below.
Dermal fillers
Dermal fillers are injectable treatments that improve facial appearance by adding volume to the face as needed to combat the aging process or augment natural facial features. Dermal fillers are one way to truly restore your youthful appearance. When celebrities and models age 45 or older have facial skin that looks really smooth, plump, and young, you can bet a big part of the reason is that they have had dermal filler injections.
Fillers are composed of a bio-compatible material that slowly breaks down over time. Dermal fillers fall into three common categories: hyaluronic acid fillers (Juvederm, Restylane, Silk, Belotero) collagen (Cosmoderm), or synthetic materials (Radiesse, Artefill, Sculptra). Short duration fillers last approximately 3 months while the longest lasting temporary fillers can last 2 years or more. Each type of filler has advantages and disadvantages. Which filler to use and where is best determined after consultation with your physician.
When used for facial aging, fillers used to soften the deep lines around the nose and mouth (nasolabial folds), smooth facial wrinkles, restore lost cheek volume, camouflage jowl lines, fill under-eye hollows, or restore lost cheek volume. They can also be used below the skin as volumizers to lift the cheeks, smooth lip wrinkles, enhance lip shape, lift the brow, or enhance the jawline. Fillers can even be used to rejuvenate aging hands! Dermal fillers are not the same as neuromodulators (Botox). Botox treats wrinkles by relaxing the muscles causing the wrinkles. Dermal fillers actually fill the wrinkle. Unlike Botox, the results are immediate.
Many of my patients are reluctant at first to try dermal fillers because they are turned off by some celebrities who look plastic or "overdone". When celebrities look weird it's because they specifically want that look. I know it sounds crazy, but hey, they got noticed! I always assure my patients that usually they cannot spot someone who has had fillers done, because those people just look normal, but more youthful.
Side effects and allergic reactions are very rare. Most common concerns after injections involve temporary swelling following injections or bruising. Unevenness, under correction, palpable nodules, and bluish tint (tyndall effect) are less common, but more concerning. In my professional opinion, choosing an expert in dermal fillers is the key to consistent, outstanding results. Only choose a board certified plastic surgeon or dermatologist experienced in cosmetic injections for your procedure. All dermal fillers should be performed in a medical setting with sterile instruments. Treatments done in homes, hotels, spas, or resorts are not being done in medical environments, regardless of who is doing them.
For more information on dermal fillers, contact Dr. Guy Cappuccino at (301) 829-4110