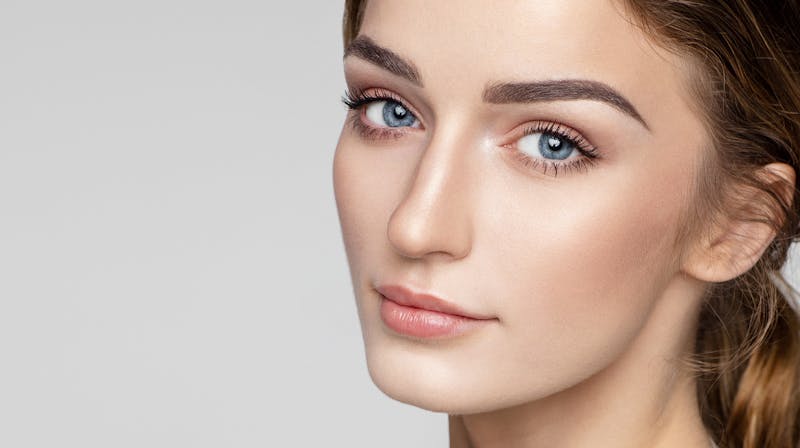 When your facial features look flat or deflated, injectable dermal fillers or synthetic implants can restore a fuller and more youthful appearance. But you might want to reverse the effects of aging without surgery, or you want more natural-looking results than what surgery creates. You want a treatment that is safe while producing impressive results.
Nano-fat grafting could be the answer. This method is a ground-breaking and minimally-invasive procedure, similar to liposuction, that is highly effective in restoring a youthful appearance. As an added benefit, the results from a fat transfer last much longer than cosmetic fillers, which means you can enjoy your enhanced new look for years or even decades to come.
Nano-fat grafting is non-surgical fat removal
Nano-fat grafting may also be called:
Micro-lipo injection

Facial fat rejuvenation

Autologous fat grafting or transfer

Fat injection
The nano-fat grafting procedure includes three steps. First, a needle removes fat from another site on the body. Second, the fat is cleaned so that only whole and undamaged fat cells are relocated. Third and finally, the washed fat cells are injected into the treatment site to restore volume and skin quality. Recovery takes just two hours.
Because nano-fat grafting uses your natural tissue, there is no risk of an allergic reaction. And because the emulsified fat is natural and contains stem cells and growth factors, the results are longer lasting than traditional non-surgical procedures. However, one of the many benefits of facial fat grafting is that it can be performed simultaneously as surgical facial rejuvenation procedures, such as a facelift or an eye lift.
Candidates and sites for nano-fat grafting
You are an excellent candidate for nano-fat grafting if you are generally in good health, want a more youthful appearance, or want to treat specific skincare concerns, such as scars. Some other examples of issues that make you a good candidate include:
Under-eye hollows

Poor skin quality

Wrinkles

Fine lines

Volume deficiency
Some of the most common sites for nano-fat grafting include:
The lips

The folds that go from the corners of the mouth to the nose, also known as Marionette lines

The under-eye areas

The cheeks

Temples

Hands

Neck

Chest
Before and Afters:


Nano-fat grafting has long-lasting results
While dermal fillers must be re-injected every twelve to eighteen months, facial fat transfer results last several years, sometimes up to a decade. Because nano-fat grafting stimulates new collagen growth, the results are permanent because you'll always retain the benefits of this collagen. To achieve these long-lasting results, nano-fat relies on growth factors, stem cells, and a fibrin collagen matrix.
Unlike traditional micro-fat injections, a nano-fat transfer does not result in permanent fat growth in the treated areas because only live fat cells are removed. However, remember that a fat transfer procedure cannot stop the natural aging process, so you'll probably notice changes in your appearance over time.
Fat cells transferred to the face can change in size with weight fluctuation, compromising or even reversing your transfer's results. For this reason, you must be committed to maintaining a stable weight after fat transfer. When combined with a healthy lifestyle, sun protection, and a proper skincare routine, maintaining a stable weight can help preserve the results of a facial fat transfer for years to come.
Nano-fat grafting with Dr. Cappuccino is the next big thing in plastic surgery
Dr. Cappuccino is here to help determine the proper treatment approach for you. He'll consider your needs' effectiveness, safety, cost, and appropriateness. By using his surgical judgment, Dr. Cappuccino can prevent complications, handle unexpected situations during surgery, and treat complications when they occur. Because of his dedication to providing the latest in aesthetic and cosmetic solutions, Dr. Cappuccino knows that nano-fat grafting is the next big thing in plastic surgery.
Dr. Cappuccino's education, training, and years of experience have helped him develop an exceptionally keen sense of judgment. Please ask as many questions as possible during your initial nano-fat grafting consultation, as this consultation is your chance to learn everything from incision placement to aftercare concerns.